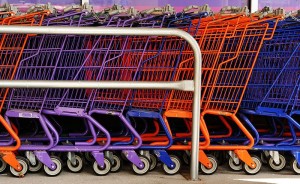 Bargains are everywhere; you just have to know where to look. With the holidays getting closer, bargains are especially important right now. There are plenty of places to look when you are trying to make the most out of your dollar. Here are some thoughts to get your brain into bargain hunting mode.
Second Hand Shopping
Who said that you have to shop for brand new goods? Sometimes, one man's garbage is only garbage because he doesn't recognize the value of what he has. You could be lucky enough to pay bottom dollar for high quality goods if you consider purchasing items second hand. You can easily find a second hand shop or thrift store in your neighborhood, or you can shop online. Websites such as: craigslist or EBay are excellent sources for second-hand treasures.
Be Informed
You may be surprised to learn of the opportunities your favorite shops and stores have available to you on quite a regular basis. Keep an eye out for these opportunities and you'll be saving money more often than not. You can always find coupons in your local newspaper. You can also subscribe to email newsletters of your favorite stores and shops to learn of sales and promotions they have available to their favorite customers. Some companies even offer a frequent buyers card for their most loyal customers, these types of memberships enable you to save money with each purchase you make! Get involved with your favorite companies and you will learn a lot about what deals and bargains they have to offer you!
Quality Is Key
Remember that cheaper isn't always better! Your local mover in Melbourne knows that a lot of service providers can trick you with low hourly rates. Service providers such as professional moving companies in Melbourne do regularly charge by the hour. It is a common misconception to think the company with the lowest hourly rate will also have the lowest price at the end of the day. However; though low hourly rates will make each individual hour less expensive, companies who offer the lowest hourly rates have the lowest quality service. This means that if you are hiring a moving company with the lowest hourly rate; you are hiring the mover who will move the slowest who will be the most careless with your property. This rule applies to any service industry. Lower hourly rates should indicate to you that you are not getting full time professional employees from this company, which means you will not receive service with which you will be pleased!
Keep a sharp eye when you shop around, and you'll always pay the best prices for the products and services you receive. Always read between the lines, and know when something is too good to be true. And if you're hiring professional movers any time soon, go with the Melbourne area mover with the best service!

This entry was posted in